Asset Publisher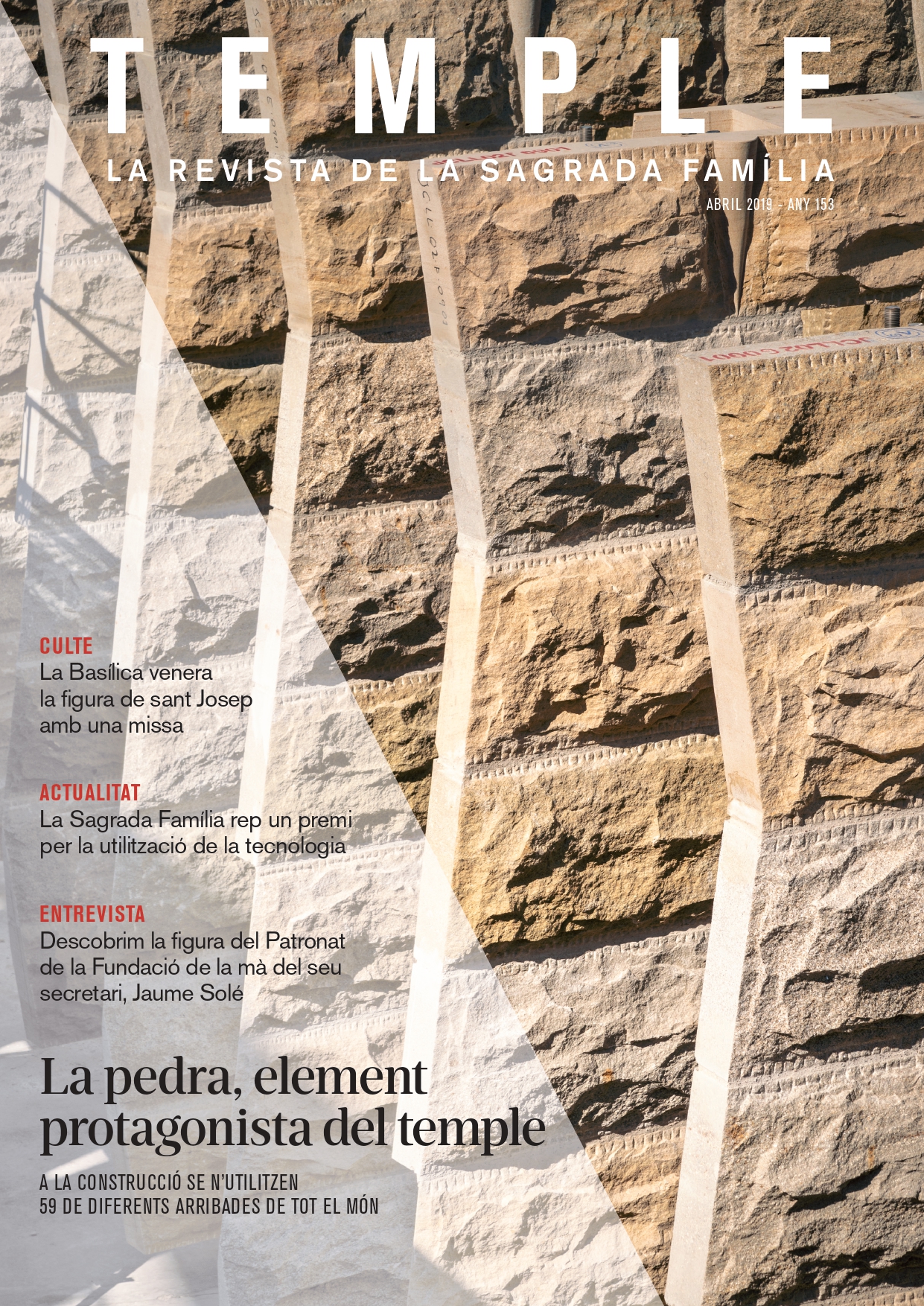 The latest issue of the Sagrada Família magazine, Temple, is now on the shelves. Among other contents, it includes an article by Antoni Caminal i Homar, who is an expert in production of the stone used at the Temple and in quality control. It discusses several issues regarding this main architectural element of the Temple, including how it is worked from extraction at the quarry and its many origins. This issue also features an interview with Secretary of the Sagrada Família Board of Trustees Jaume Solé i Janer, explaining this body's tasks and responsibilities; plus several articles sharing the latest news on the Basilica from these past months.
It must be noted that, starting last year, Temple has a new format, larger than before with new sections and more visual and approachable content. However, it still features its standard themes, which have been consolidated over time since the first issue, published in 1866.
The magazine is available in libraries in Catalonia, where it is sent quarterly so the general public can have access to its contents. It is also sent to Friends of the Sagrada Família.
Publish Date

5/30/19