Asset Publisher
Among other contents, it includes a special section on the events the Sagrada Família hosted to celebrate the spirit of Christmas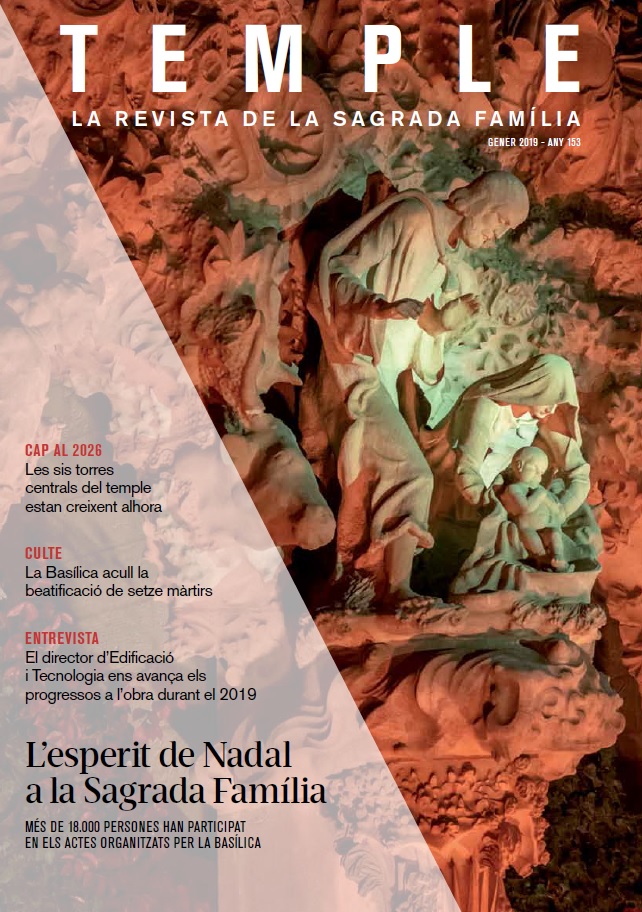 The latest edition of the Sagrada Família magazine, Temple, is now on the shelves, covering the fourth quarter of 2018. Among other contents, it includes a special section on the Christmas celebrations at the Temple, covering the main events spreading the Christmas spirit at the Sagrada Família, including the special illumination, Midnight Mass and family workshop.
The publication also includes an article written by the Temple's Head Architect Jordi Faulí, looking back over the main advances in the works these past months, and a report on the historical agreement the Sagrada Família reached with the Barcelona City Council to finally get its building permits in order. This issue also features an interview with Director of Building and Technology Fernando Villa, sharing the most innovative tools being used to build the Temple and how artisan work and technology come together.
It must be noted that, starting last year, Temple has a new format, larger than before with new sections and more visual and approachable content. However, it still features its standard themes, which have been consolidated over time since the first issue, published in 1866.
The magazine is available in libraries in Catalonia, where it is sent quarterly so the general public can have access to its contents. It is also sent to Friends of the Sagrada Família.
Publish Date

2/14/19