Asset Publisher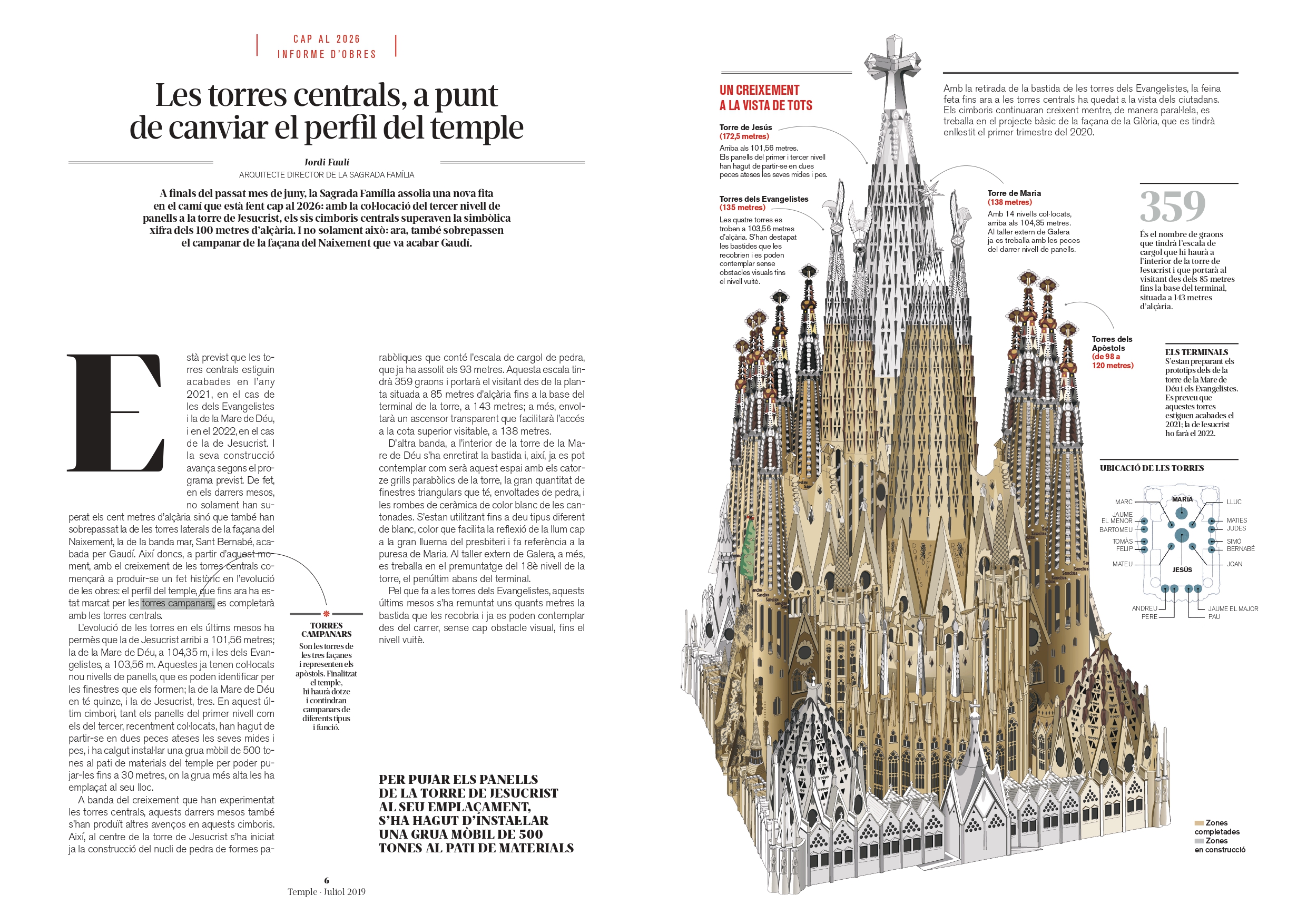 The latest issue of the Sagrada Família magazine, Temple, is now on the shelves. Among other contents, it includes a special section on the Easter celebrations at the Temple, covering the main events held those days at the Sagrada Família, including the special lighting on the Passion façade, masses and the family workshop. The publication also includes an article written by Temple Head Architect Jordi Faulí, looking back over the main advances in the works these past months, including all six central towers growing past the one-hundred-metre mark. This latest issue of the magazine on the Basilica also covers the Sant Jordi festivities at the Temple.
It must be noted that, starting last year, Temple has a new format, larger than before with new sections and more visual and approachable content. However, it still features its standard themes, which have been consolidated over time since the first issue, published in 1866.
The magazine is available in libraries in Catalonia, where it is sent quarterly so the general public can have access to its contents. It is also sent to Friends of the Sagrada Família.
Publish Date

8/20/19