Asset Publisher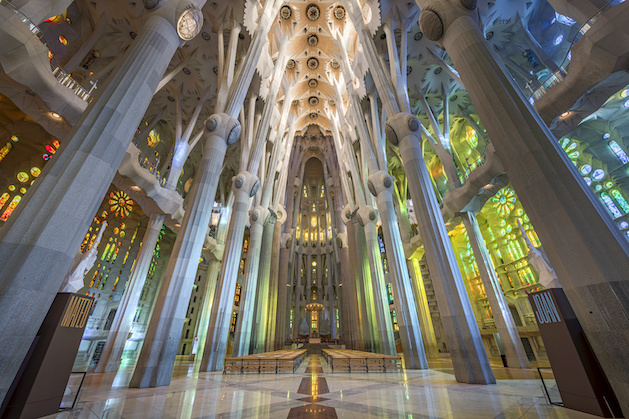 In June 2022, the Junta Constructora Board of Trustees, through its social programme, decided to offer various activities for refugees in Barcelona in order to open the church's doors to people in this situation, raise awareness of the heritage and encourage integration.
Last October, three more days of workshops designed specially for families from Ukraine with children and teenagers were added. This visit, "The Temple of Light" is a special, accessible tour that focuses mainly on light as a symbol of hope. The visits, which give participants the chance to discover and experience the Basilica, include a workshop to paint a small stained-glass window with the slogan "Jo soc la llum" (I am the light) to take with them as a souvenir.
Anyone who has come to Barcelona as a refugee can still visit the Sagrada Família through Apropa Cultura, as a way to help them feel welcome and accompanied in their adaptation process.
For more information on the social project: sagradafamilia.org/en/social-project
Publish Date: 14/10/2022
Update: 25/10/2022
Publish Date

10/25/22