Asset Publisher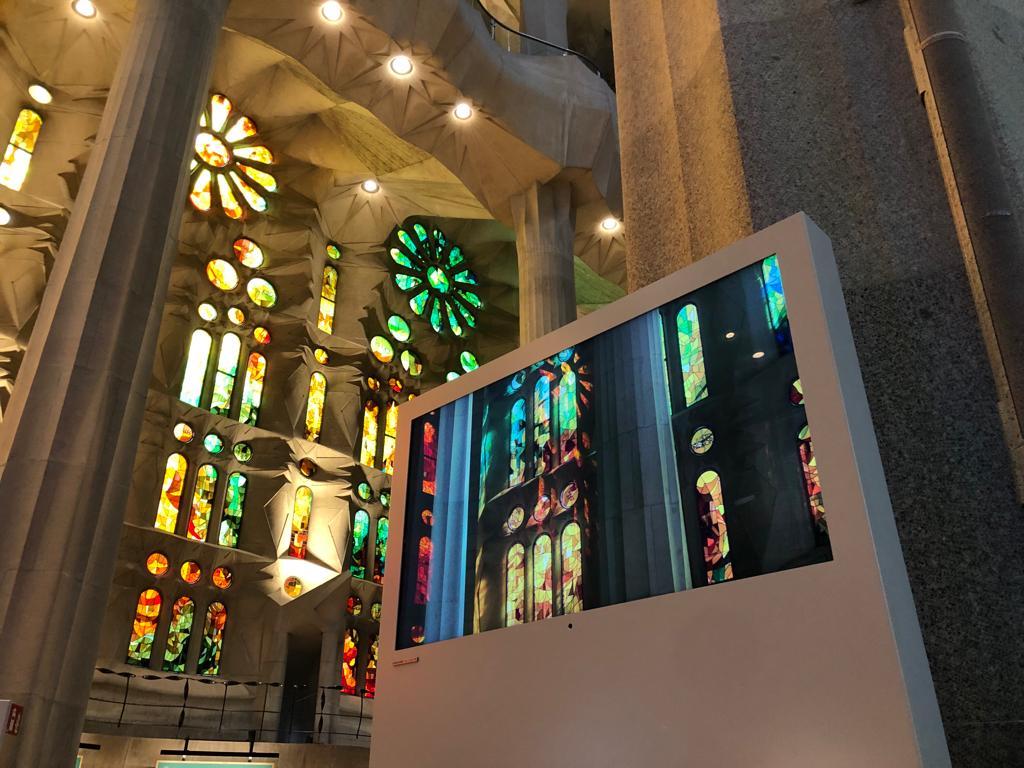 Samsung Electronics Iberia and the Sagrada Família Foundation signed an agreement in February 2022 to boost technological innovation at the Basilica.
Under this agreement, Samsung Electronics has installed 16 screens with advanced Neo QLED 8K technology, which show live images of various spaces inside the Temple in an unprecedented way, improving visitor experience.
There is also a video called Sagrada Família: Stained-glass Windows in 8K, which uses time-lapse technology to capture the changes in light and colour as the sun passes through the windows.
The agreement coincided with Mobile World Congress, held in Barcelona from 28 February to 3 March.
Publish Date

3/8/22