Asset Publisher
Sagrada Família hosts Conference of the Lay Apostolate of Catalonia, presided by Mons. Sergi Gordo, Auxiliary Bishop of Barcelona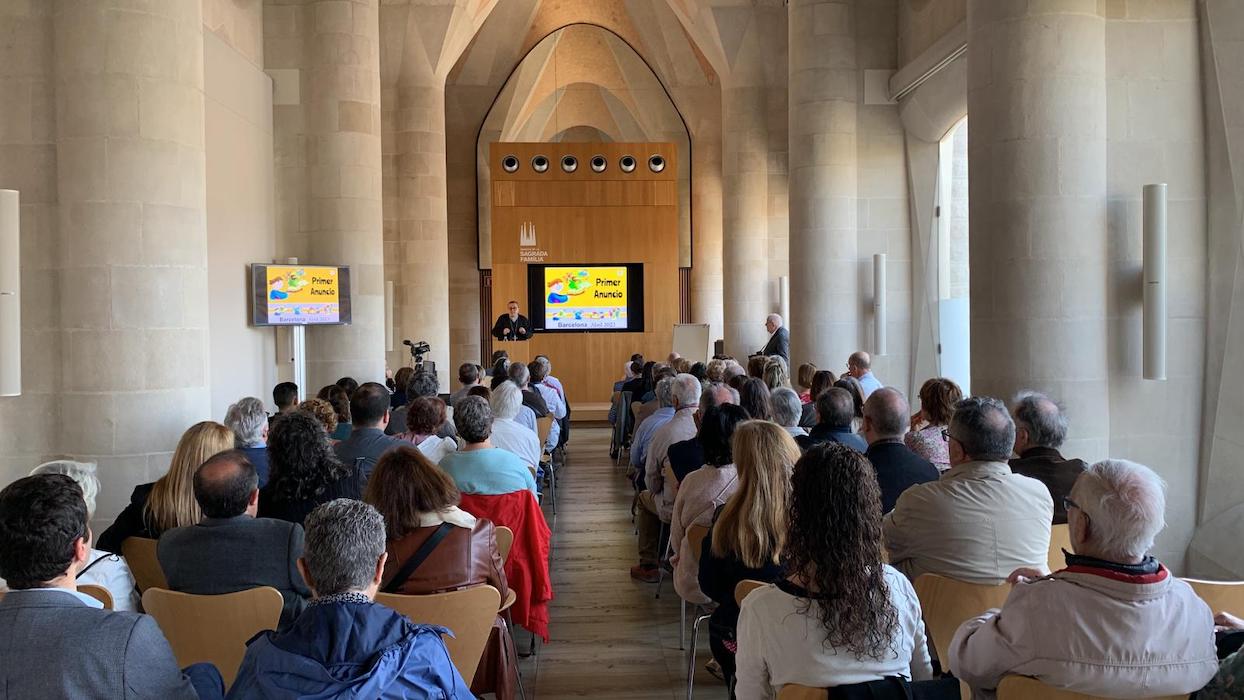 Mons. Sergi Gordo, Auxiliary Bishop of Barcelona, presided the Jornada d'Apostolat Seglar de Catalunya (Conference of the Lay Apostolate of Catalonia), held this year at the Basilica of the Sagrada Família, on Saturday 22 April 2023.
After the conference, the participants held mass in the crypt and, in the afternoon, a guided tour of the Temple completed the event.
This conference is organised under the framework of the 2020 Lay Post-Congress, working to refine the first itinerary of that congress: the First announcement.
Publish Date

4/25/23