Asset Publisher
Event for 13th Meeting of International Association of Lasallian Universities at the Basilica and Parish of the Sagrada Família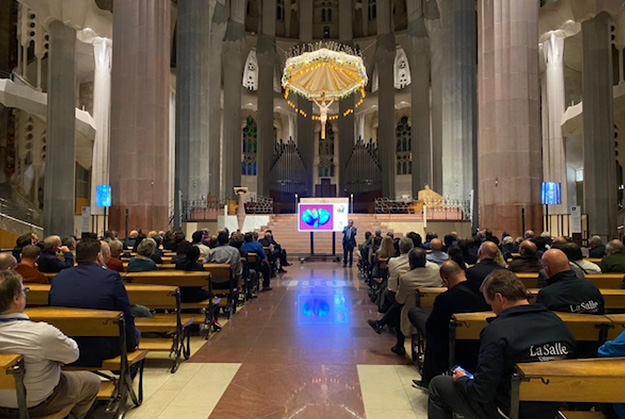 The Basilica and the parish of the Sagrada Família welcomed 64 members of various Lasallian universities from all over the world for the 13th Meeting of the International Association of Lasallian Universities (IALU) from 7 to 12 November.
A total of 125 people attended the event yesterday, which began at 5:30 pm with a mass in the crypt led by Rector of the Basilica Reverend Josep Maria Turull. Then there was a conference in the Basilica by Jordi Faulí, head architect of the Sagrada Família, with collaboration from the director of the School of Architecture of La Salle, Josep Ferrando, and a speech by Rev. Dr Jaume Aymar, professor at Ramon Llull University.
This meeting, which is held every three years to assess the state of education in the world, is taking place this year with the slogan "Transforming the future together" in two main locations: from 7 to 9 November at the UniLaSalle Beauvais Campus in France and from 10 to 12 November at La Salle Campus Barcelona. The events feature experts in university education and members of the Lasallian community from different countries.
Publish Date

11/11/22