Asset Publisher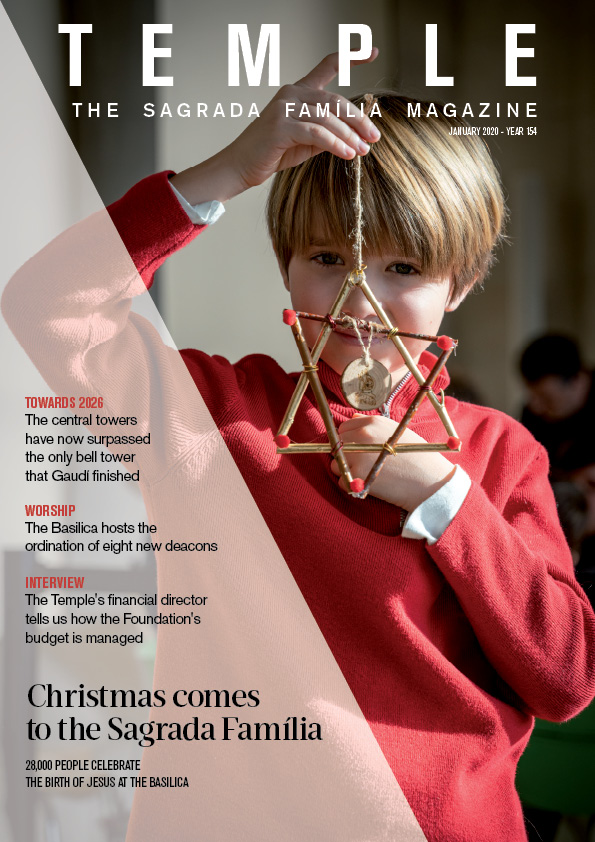 The Sagrada Família magazine, Temple, which has been published since 1866, is starting a new era with a digital version available on the Sagrada Família website in Catalan, Spanish and English. The magazine will continue publishing the printed copy in Catalan, as it always has. This version is available at libraries in Catalonia so the general public can have access to its contents. Now, however, with the digital version, people all over the world will be able to see the magazine, reaching an international audience.
This issue of Temple, from the fourth quarter of 2019, looks at the advances in the works in the second half of the year, in a text written by Temple Head Architect Jordi Faulí. It also looks back on events at the Basilica to celebrate Christmas, which 28,000 people participated in. The magazine also includes an editorial written by the rector of the Ateneu Universitari Sant Pacià, Mons. Armand Puig, and an interview with the new Financial Director of the Sagrada Família Emma Marina.
The section of the website with the magazine also gives readers the option to subscribe and get it by email each time a new issue is published. The publication can also be downloaded in PDF format.
Check out the latest issue of Temple here.
Publish Date

2/20/20